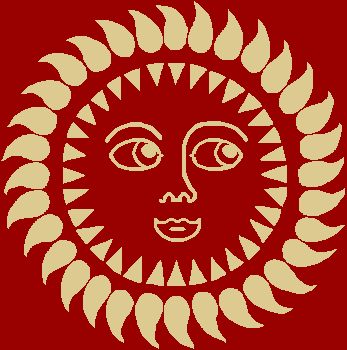 THE SOCIOLOGY CENTERTN
THE CENTER OF KNOWLEDGESM
DO NOT TRUST GOVERNMENT ALPHABET AGENCIES AND POLITICIANS WITH YOUR LIFE?

COME TO US FOR PRIVATE SECTOR AND PUBLIC INTELLIGENCE COLLECTION AND ANALYSIS METHODOLOGY DEVELOPMENT.

"We design methodology and technology to make human populations transparent for detecting intelligence operations, terrorist operations, and organized crime."
THE SOCIOLOGY CENTERTN is the only commercial enterprise in the world providing services to counteract these and other problems through:
1. Services that detect and document pseudoscience, science fraud, structural corruption and organized crime in government agencies and programs;
2. Specialized knowledge publications such as THE ESSENTIAL SKILLS OF CRITICAL THINKING for Home Schooling parents and other parents who want to enhance their children's skills for college, and THE FAMILY DEFENSE MANUAL, the only publication that integrates corporate legal strategy and model legal forms designed to discourage false child abuse allegations being made or pursued by corrupt or extremist government employees;
3. Application of advanced intelligence collection and analysis methodology;
4. ASK THE SOCIOLOGISTTN columns, the only sociology of knowledgeSM question-and-answer alternative to psychology based advice available to the public; and
5. Political analysis and commentary from a sociology of knowledgeSM perspective.
Sociology of knowledge is the science of how human beings define, structure, and use information. THE SOCIOLOGY CENTERTN is the world leader in applied sociology of knowledgeSM.
Services provided by THE SOCIOLOGY CENTERTN are based upon a holographic paradigm theory that identifies the natural physiological unit through which social processes occur and allows social processes to be mathematically described and mapped.
ACCESS MAXIMIZED WITH HTML 4.0
To ensure maximum access for internet users world-wide, the pages of this website were written using HTML 4.0 Transitional verified by the W3C Markup Validation Service. This may be confirmed by clicking the following validation icon. The validation icon does not appear on the Internet Bibliography page. That page did not pass the validation process due to special codes used in some of the link addresses.


COPYRIGHT NOTICE
©Copyright 2003 by James Roger Brown. All rights, including copyright, trade name and service mark, in the content of these THE SOCIOLOGY CENTER web pages are owned or controlled for these purposes by James Roger Brown.

In accessing THE SOCIOLOGY CENTER web pages, you agree that you may only download the open or public content pages for your own personal non-commercial use.

In accessing THE SOCIOLOGY CENTER web pages you agree not to copy, broadcast, download, store in any medium, transmit, show or play in public, adapt or change in any way the content of for purchase books and manuals or subscription publications or services, web pages, journals, news letters, or bulletins for any other purpose whatsoever without the prior written permission of James Roger Brown or upon payment of the purchase price or service subscription fees for limited temporary specified access and use rights.